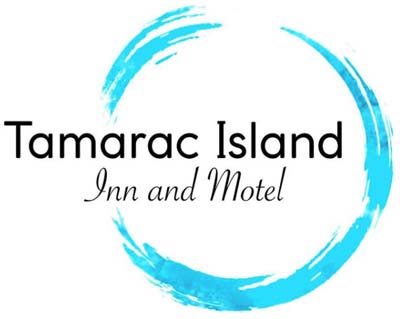 Welcome to the Island
Tamarac Island Inn and Motel is a hidden gem located on beautiful Tamarac Island on the shore of Lake Huron. Our waterfront boutique resort covers both sides of the island, so guests can experience the sunrise in the morning and the sunset in the evening. We have 5 acres of waterfront property, with a gorgeous sandy beach, large docks, beautiful gardens, and relaxing patios.
We are a family-owned business with very high standards. We take pride in our very positive reviews, our spotless clean rentals, and our manicured property. Our guests love coming to stay, and we have many repeat guests who become friends. Tamarac Island Inn and Motel is a happy, relaxed environment. Our team works hard every day to ensure our guests have an enjoyable and memorable experience.
Employment Opportunities
We are seeking self-motivated, enthusiastic, dependable, hard-working, flexible individuals who take pride in their work to join our team.
The following positions are available:
• Housekeeping Attendant
• Housekeeping Attendant Assistant
• Groundskeeper/Maintenance
Both full-time and part-time positions are available
To apply, please send a resume to info@tamaracisland.ca
"Never say 'That's not my job'. Chip in to help with what needs to be done, even if it's not
your responsibility. Do what needs to be done to help someone find the solution. Even when
nobody's watching."