Motel, Cottage, Villa & Event - Conference Center Bruce Peninsula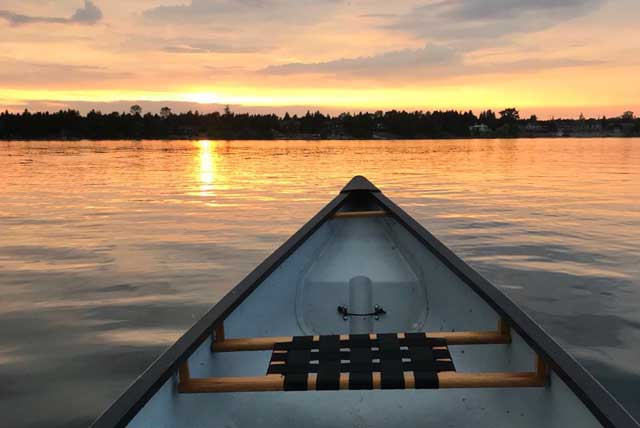 Welcome to
TAMARAC ISLAND INN
We are located on beautiful Tamarac Island on the shore of Lake Huron. Our property covers both sides of the island, so you can experience the sunrise in the morning and the sunset in the evening. Guests can also enjoy swimming, fishing, kayaking, canoeing, and paddle boating from our large dock or just sit and take in the tranquility of the surroundings from the decks and patio area. We also offer a boat launch, docking, beach area, firepit and BBQs for our guests.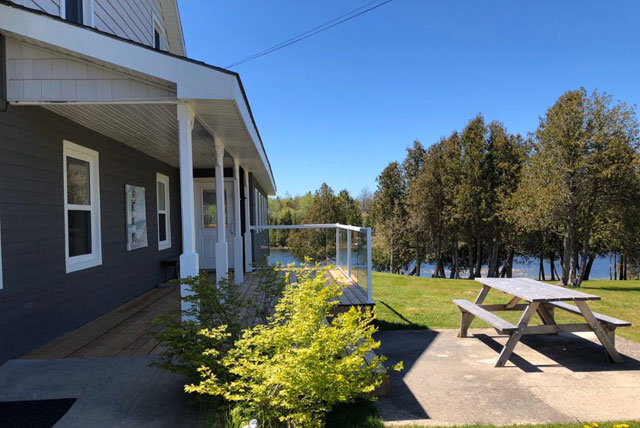 The Villa / Inn
The Villa/Inn offers three accommodation options:
Option 1: The Front of Villa
Option 2: The Apart-Motel (The Back of Villa)
Option 3: The Full Villa (with or without Conference Center)
Call or email for more information and to book.
See The Villa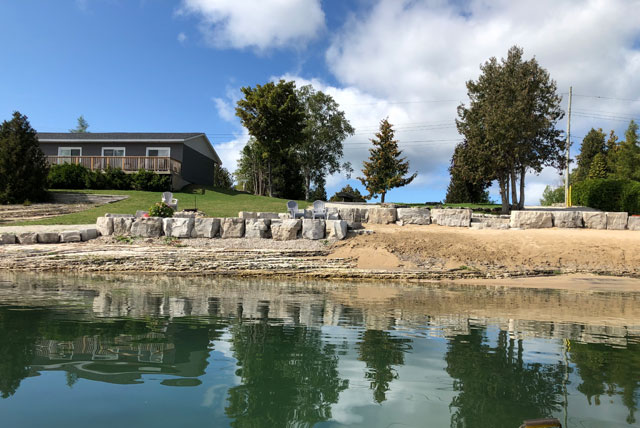 The Motel
Our motel features 6 waterfront rooms, each with a queen-sized bed, futon, mini fridge, microwave, and coffee maker. Guests can enjoy large patio areas, sand beach, docks, BBQ, fire pit, swimming, fishing and water activities.
See The Motel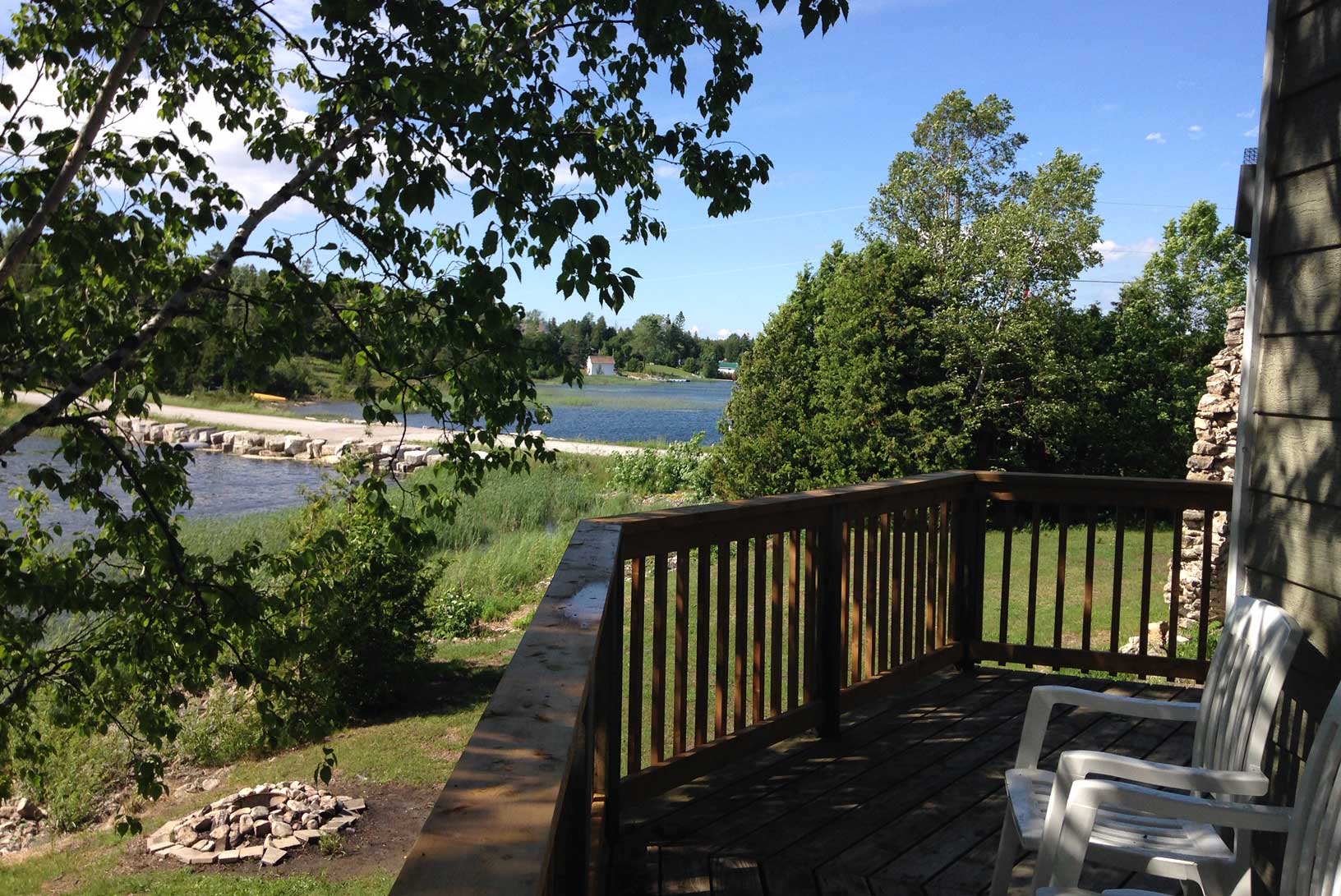 The Cottage
Our private Lake Huron waterfront 2-bedroom cottage rental is perfect for a family, with a full kitchen, private deck, BBQ, and fire pit. Guests can enjoy full access to our entire property, including waterfront on both sides of the island, patio areas, docks, and water activities.
See The Cottage
Tamarac Island Inn Event & Conference Center
Our Event & Conference Center is unique on the Peninsula. Our dining hall/conference center is perfect for events, retreats, or business conferences. Call or email for more information. We can help you to create your own special group experience in a tranquil setting surrounded by nature and water.
Event & Conference Cente
The owners are extremely helpful and kind, just as the reviews note! The view from your room can't be beaten for the area and the fact that you are on an island. The free use of watercraft to go on Lake Huron with was great. The use of a grill or firepit was great. Room was nicely decorated."
Melony nous a conseillé sur les sites à voit dans la région et nous a prêté une canne à pêche pour pouvoir tenter l'expérience. Nous avons pu faire un barbecue et du kayak
De heerlijke locatie. Een mooi huisje aan een meer met gratis mogelijkheden voor kayaken en waterfietsen. De gastvrouw is erg vriendelijk en behulpzaam
"We only stayed one night. We hope to come back and stay longer. The property was so nice! The room was clean and comfortable. The view from the room was so beautiful! The stars were amazing from the pier. The area was so quite and beautiful. We didn't get to go canoeing or kayaking this time. Hopefully next time we will! We will definitely come back. Melony was great! Thanks for a great stay."
We would love to hear from you!
Your hosts: Melony McLay, Serge Marcella and family
Phone: 519-270-9043
Email: info@tamaracisland.com
Physical Address: 235 and 240 Tamarac Road, Stokes Bay, ON
Mailing Address: P.O. Box 60, Stokes Bay, ON N0H 2M0
Please give us a call prior to your arrival so we can be sure to be there to greet you.